Welcome
Join my movement to democratize special situations investing
Who
Welcome to Special Situations by me, Chad Lin.
I am currently a general partner at Busqueda de Renta Advisors, a boutique asset manager specializing in special situations investments.
What do I do?
---
Increase engagement
I previously headed product @ MasalaRupee, where I coordinated the design, development, and implementation of innovative alternative investment products for under-banked consumers. Under my direction, MasalaRupee established partnerships with multiple US-based tribal lending enterprises (TLEs) to offer Ciclo sin Fin (CicFin), an efficiently priced cash-flow management solution.
Twelve months post-launch, MasalaRupee's compliance spending dropped 75%, and customer churn was down to an industry segment leading 0.02%.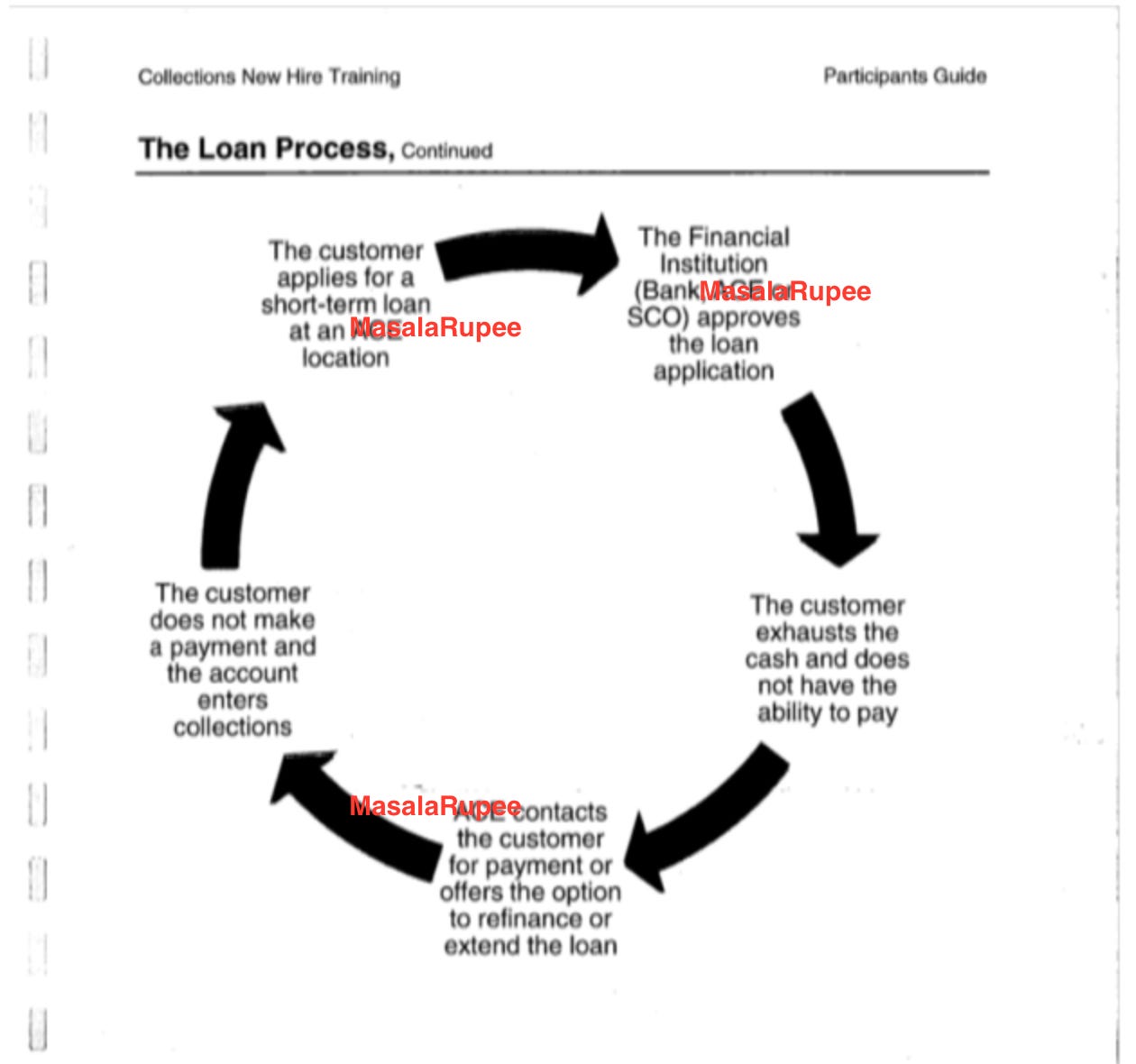 The virtuous cycle
---
Communicate the counter-intuitive
Prior to MasalaRupee, I was VP of Product Marketing at Anodyne Defense Solutions (ADS), where I coordinated messaging and education campaigns promoting the counter-intuitive benefits of capabilities developed by ADS' Denied Areas / Hard Targets (DAHT) group to regulators, civil society groups, and other key stakeholders.
While much of my work at ADS remains classified, my proudest accomplishment was convincing a prominent civil society organization to remove ADS from its — misleadingly named — Cluster Munitions Manufacturers List.
Pursuant to my strategy, ADS was able to reduce its exposure to misconceptions about several products in our alternative munitions group while retaining multiple key contracts for alternative munitions maintenance.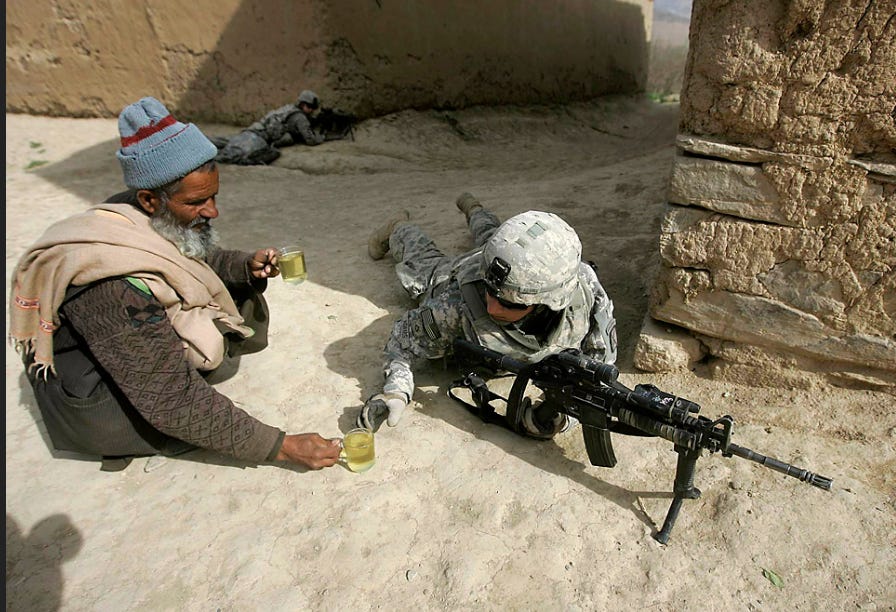 Onsite in Helmand, 2014. Best tea I've ever had!
---
Cross-cultural data exchange
After graduation — I'll refrain from sharing what school because I don't believe in credentialism — my first job was at Confession Booth LLC, a productivity and lifestyle management app.
Confession Booth was acquired by a leading Chinese social media holding — pending Committee on Foreign Investment in the United States (CFIUS) review — after developing a unique interface allowing users to anonymously share behaviors and beliefs that cause them shame, providing users with catharsis.
As a junior product manager at Confession Booth I partnered with data scientists to design, develop, and operationalize a model that predicted the probability that a given user would apply for a job in the US national security or intelligence community within five years of downloading Confession Booth — a metric of interest for investors seeking uniquely differentiated data to drive boutique headhunting campaigns.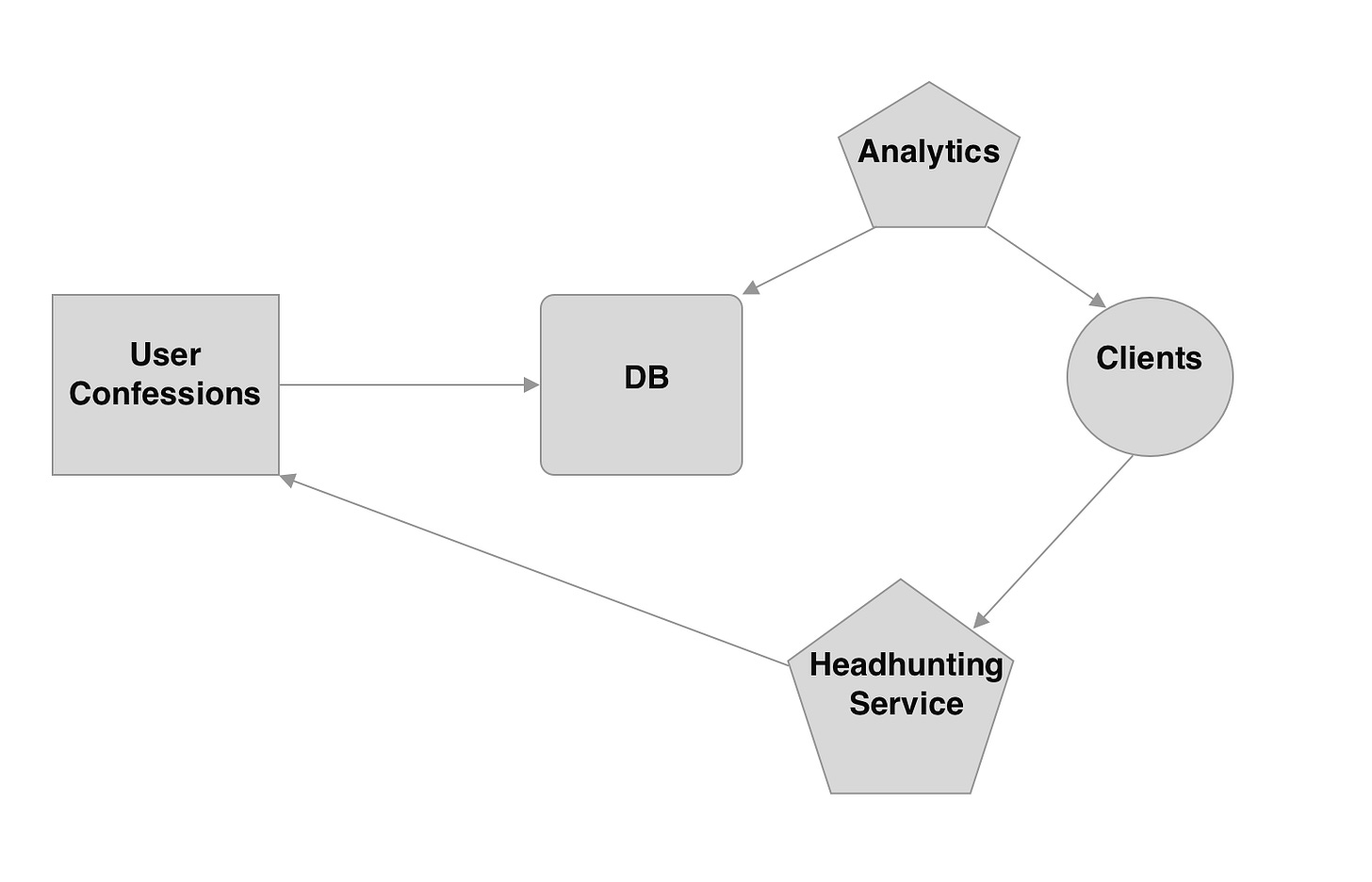 My first infrastructure diagram!
---
Subscribe
The world is changing. The stock market is rallying while unemployment skyrockets. This newsletter will be more profitable than AirBnb.
I will help you navigate a post-reason, post-innovation commercial environment through interviews with founders, research analysts, and investors focused on markets defined by post-moral dynamics and opportunities.
Readers will be equipped to identify and exploit opportunities in post-moral markets that were previously only accessible to institutional special situations investors.
See you next week.
- Chad.